Our goal is to teach the children about Jesus so that they can come to a saving faith in Him. We also want to encourage them to grow in getting to know Jesus better through Bible lessons and Bible Memory.
Jesus…said to them, "Let the children come to me and do not hinder them, for to such belongs the kingdom of God."
-Mark 10:14 ESV
Time: Sunday School begins at 9:00 am and ends at 9:55 am
Pre-School: There are two pre-school classes ranging in age from 2 to 4 years old. A child is eligible to enter their first class on either the first Sunday in September or March after their 2nd birthday. They can stay in this class until they are 3 years of age and then will move to the next pre-school class on the first Sunday in September. The next pre-school class is made up of the 3-year-olds that will turn 4 during that year.
Pre-K through Grade 4: meet every Sunday in the Assembly Room in the basement at 9:00 am for a time of singing. At 9:15 am the children are dismissed to go to their Sunday School class for a time of Bible Teaching.
The Children's Ministry plans a mission project in the Spring and other activities throughout the year.
Children's Church is planned by the Children's Ministry once per quarter.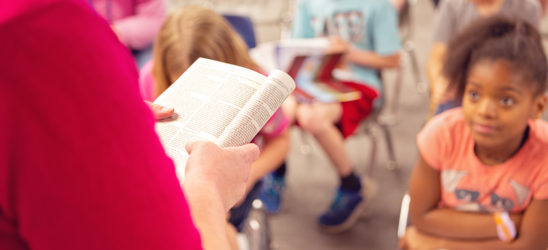 Bible Clubs
Bible Clubs are the 2nd & 4th Wednesday of the month from 6:30-8: 00 pm. (September through the 2nd Wednesday of May). Registration begins in August but children may join the Pre-K through Grade 6 at any time throughout the year.
Bible Club Activities:
Singing
Bible Lesson
Small Group Time
Activity Time
Snack Time
Pre-K through Grade 6 uses Bible Club Curriculum from Word of Life. For more information go to their website at wol.org. The program encourages each child to read their Bible daily through their own personal "Quiet Time", to memorize Bible verses, to do Christian service, and to read Christian books.
Gopher Buddies (Pre-K & Kindergarten): receive a colorful book with simple activities/with a parent's help, to do between club meetings. They are rewarded with stickers when they do their Bible Memory, Christian Service, and reading books. Other rewards are given when they reach certain levels.
Olympians (1st -6th Grade) receive a "Quiet Time" book for them to learn to be in God's Word every day. They receive rewards for doing "Quiet Time", Bible Memory, Christian Service and reading Christian Books. Club nights are a time to check in with their leaders and also have fun with other children as they are encouraged to accept Jesus as their Savior and grow in their faith. Olympian Challengers (Grade 1&2) Olympian Conquerors (Grade 3&4) Olympian Champions (Club 56)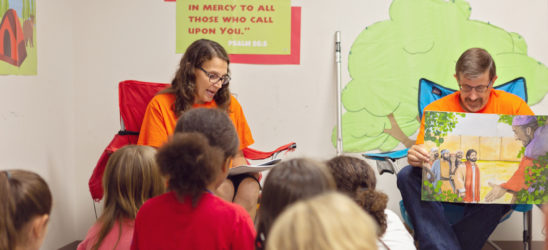 Club 56
5th & 6th Graders gather every Sunday morning from 9:00 – 9:15 am for a time of prayer, spiritual discussion and social time. At 9:15 they go to their separate Sunday School classes. They also meet Wednesday evenings with Bible Clubs on the 2nd & 4th Wednesday from September through May. One or two events outside of church are planned each year.